Spring Musical Show Dates ~
April 7th & 8th at 7pm & April 9th at 11am
Cinderella, forced into a life of household chores by her wickedly mean stepmother and stepsisters, dreams of a better life. The town crier announces a royal ball at which the Prince of the kingdom intends to find a bride, and Cinderella wishes she could attend. When her stepsisters and stepmother go off to the ball, a Fairy Godmother appears and magically grants Cinderella's wish. At the ball, Cinderella and the Prince meet and instantly fall in love, but she abruptly excuses herself at midnight, leaving only a glass slipper on the palace steps. After an extensive search throughout the kingdom, the Prince and Cinderella are magically reunited and blissfully married.
Congratulations to our cast members! 
Our spring musical, Cinderella will be a delight to see for all ages and all families.  Our Director, Frank Caputo will have you at the edge of your seats as he brings this fairytale to life on stage!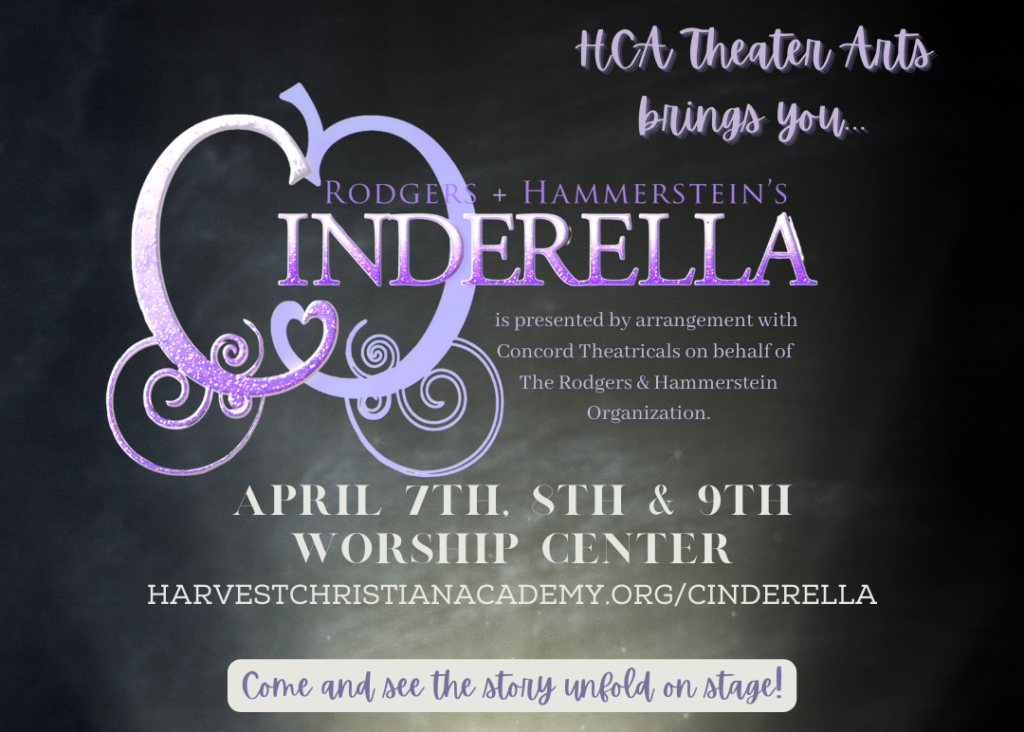 As part of the backstage crew you'll get to:
have fun
make friends
work behind the scenes
move sets
help with props
assist the performers