Once a Lion, Always a Lion
WELCOME HOME, HCA ALUMNI!
Thank you for being a part of the legacy at HCA. Our desire is to continue writing this story and be united as more lions go through the halls of HCA. 
Here you will find links that will allow you to update your contact information, to request a transcript, and to join our community on Facebook, Instagram and LinkedIn.
Stay connected as we announce details about upcoming alumni events and feature your stories. We can't wait to hear from you.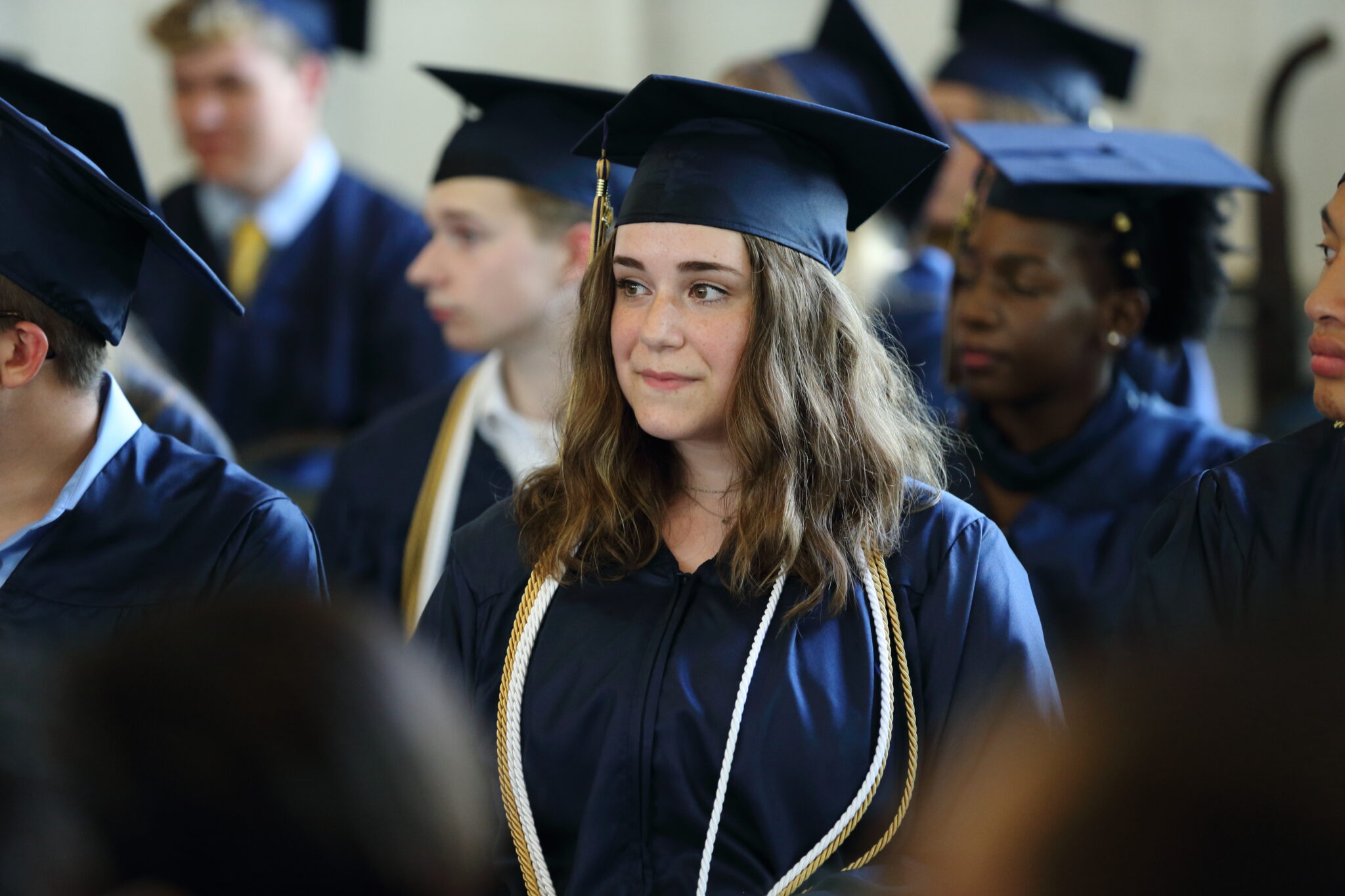 DISTINGUISHED ALUMNI AWARD
Each year at Homecoming, HCA awards an alumnus/alumna with the Distinguished Alumni Award. We invite you to nominate your classmates in peers who have demonstrated the following criteria:
The nominated alumnus/alumna has attained prominence through his or her efforts in commerce, industry, technology, the professions, agriculture, the arts, education, government, military or other worthy endeavors that form a record of accomplishment that reflect the values found in their HCA education.
The nominated alumnus/alumna exemplifies integrity and a demonstrated commitment to service through an interest in bettering the lives of others through volunteer efforts in their local community or church.
The nominated alumnus/alumna's deeds and actions reflect the importance of his or her educational training, pride in alma mater, as demonstrated through their interest in and support of HCA and their program.
CONGRATULATIONS TO OUR 2022 DISTGUISHED ALUMNI AWARD WINNER
ALEX MADRID, CLASS OF 2013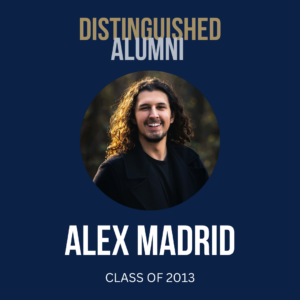 Congratulations to Alex Madrid, the winner of the first ever Distinguished Alumni award! Alex graduated in the class of 2013 and is currently working with One Collective in Elgin. The mission of One Collective is to build trustworthy collaborations, facilitate the creation of common goals, and equip people and organizations with a shared network of resources.
One Collective works to bring together community members, social services, faith communities, business leaders, education experts, government employees, and elected officials to collaborate to solve issues of homelessness, human trafficking, community disunity, and youth disengagement in the city of Elgin.