Our littlest lions…
We nurture the physical, social, cognitive, emotional and spiritual development of our students with a program grounded in excellence.
HCA Early Learning department offers a loving, Christian atmosphere that recognizes the developmental stages of a young child. We understand that each student comes to us with unique gifts, characteristics and needs. We embrace the absolute authority of God's Word and strive to be an environment where children can begin their faith journey, become disciples of Jesus Christ, and reflect God's light into the world while they are nurtured in a place of belonging and purpose.
We recognize the need for a safe, engaging environment that encourages growth in all developmental areas. We know that young children learn best through play, exploration and age-appropriate, hands-on activities and recognize the important function that early childhood educators play as facilitators and role models.
Preschool (3-4 year olds)
PreKindergarten (Kindergarten Fall 2024)
EARLY LEARNING DISTINCTIVES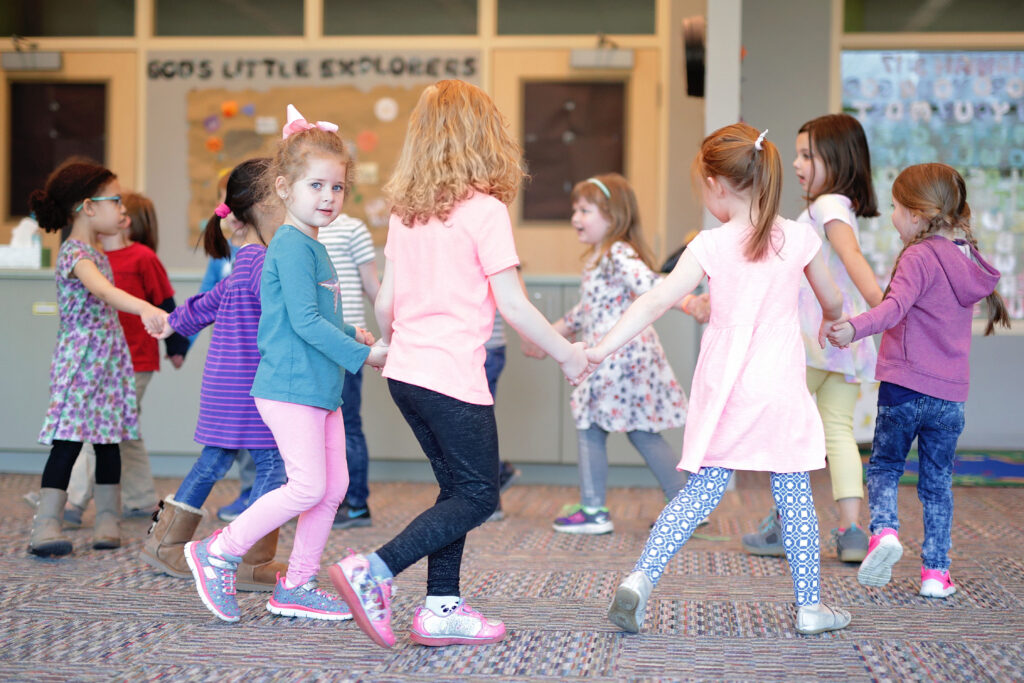 In addition to our developmentally appropriate and rigorous academic excellence, HCA Early Learning Lions leave the program with a strong, Biblical faith foundation. At HCA, we teach that the Bible is our ultimate authority and our teaching is based on God's Word. Scripture is interfaced into everything taught and flows into conversations with students and the HCA Early Learning disciple model. HCA teachers are not only qualified, trained, Christian professionals, but they reflect their love for Christ in their conduct and conversations. Scripture memory is done through songs with multi-modal actions.Teachers may have the children reenact Bible stories they have studied in class in full costumes and props.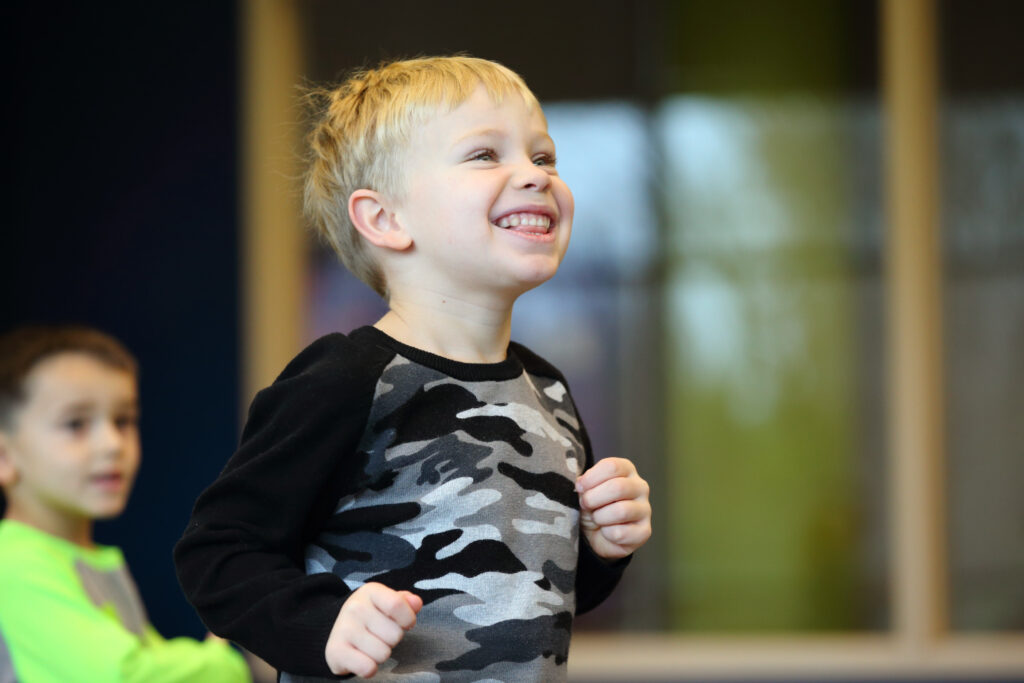 Our daily Music and Movement classes set our program apart. A dedicated teacher, along with a double-sized beautiful classroom, allows for ample room to move and strengthen large motor skills with exposure to a variety of age-appropriate music. Intentional activities assist children to work toward achieving benchmark milestones in their physical development.
From start to finish, Music and Movement, STEM integration, and an award-winning literacy curriculum make this the perfect program for your child. Our top-notch staff reflects passion, excellence, and longevity in our school. Our sensory-rich, developmentally appropriate environment encourages growth through a host of concepts for every HCA preschool student.
We invite you to come and see for yourself!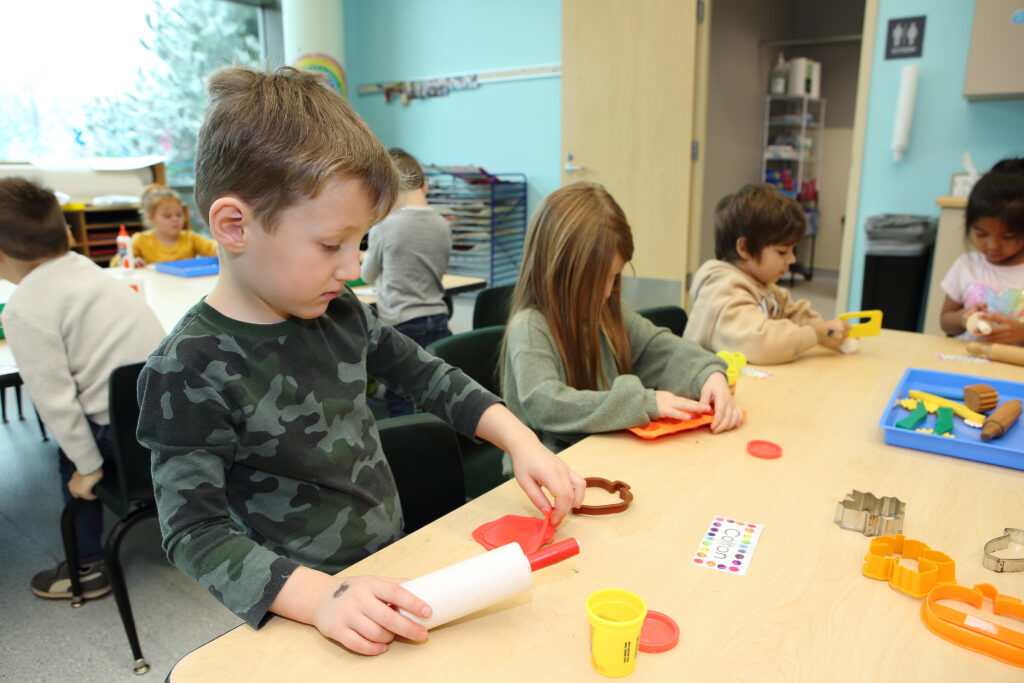 HCA Early Learning utilizes an award winning standard aligned curriculum for pre-academic exposure, preparing your Little Lion for their Kindergarten school year at HCA. Aligned with all Illinois Early Learning and Development standards, our curriculum, Learning Without Tears, will allow your student to grow and be challenged in literacy, math, and all other core subject areas.
Early learning students will utilize our large classroom spaces to move throughout their day by engaging in weekly, thematic lessons. In addition to our classrooms, we have 80 acres that our little lions love to explore with areas like our play ground, hiking trails and more!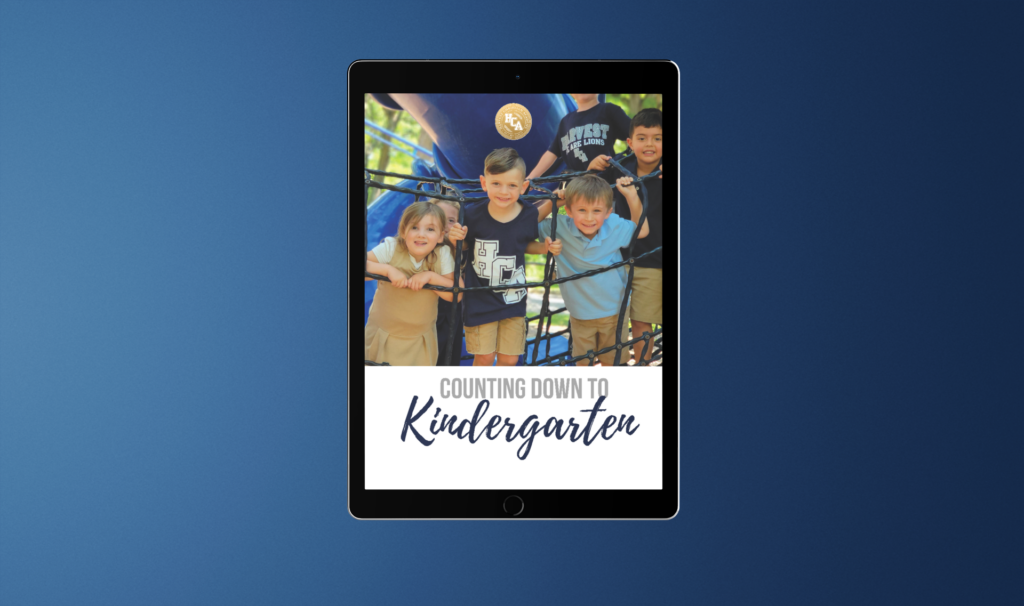 Is your child ready to start Kindergarten?
Use our free downloadable guide to see if your child is ready to start kindergarten!