Upper School at HCA Grades 9-12
Harvest Christian Academy is committed to a program that emphasizes academic and spiritual development and preparedness.  Highly-qualified, Christian teachers focus on developing students in mind, body, and spirit.  Believing it glorifies God to develop our minds and abilities, HCA understands students' spiritual development and discipleship will have an eternal impact.  We strive to provide the best education possible in preparation for future achievement and to contribute to the establishment of Christian values for a happy and creative life, while working in the Lord's kingdom. Our instruction concerning God's will for each person teaches that all truth is God's truth. Knowledge to choose between good and evil, based upon God's Word, is a vital component promoting Christian character.
Those serving the school in any capacity, whether in administration, on the faculty, on the staff, or as a volunteer, subscribe to the school's philosophy of providing a high-quality, Christian education in a Christian atmosphere. The establishment and subsequent operation of Harvest Christian Academy will be successful when done in accordance with His will and for His honor and glory.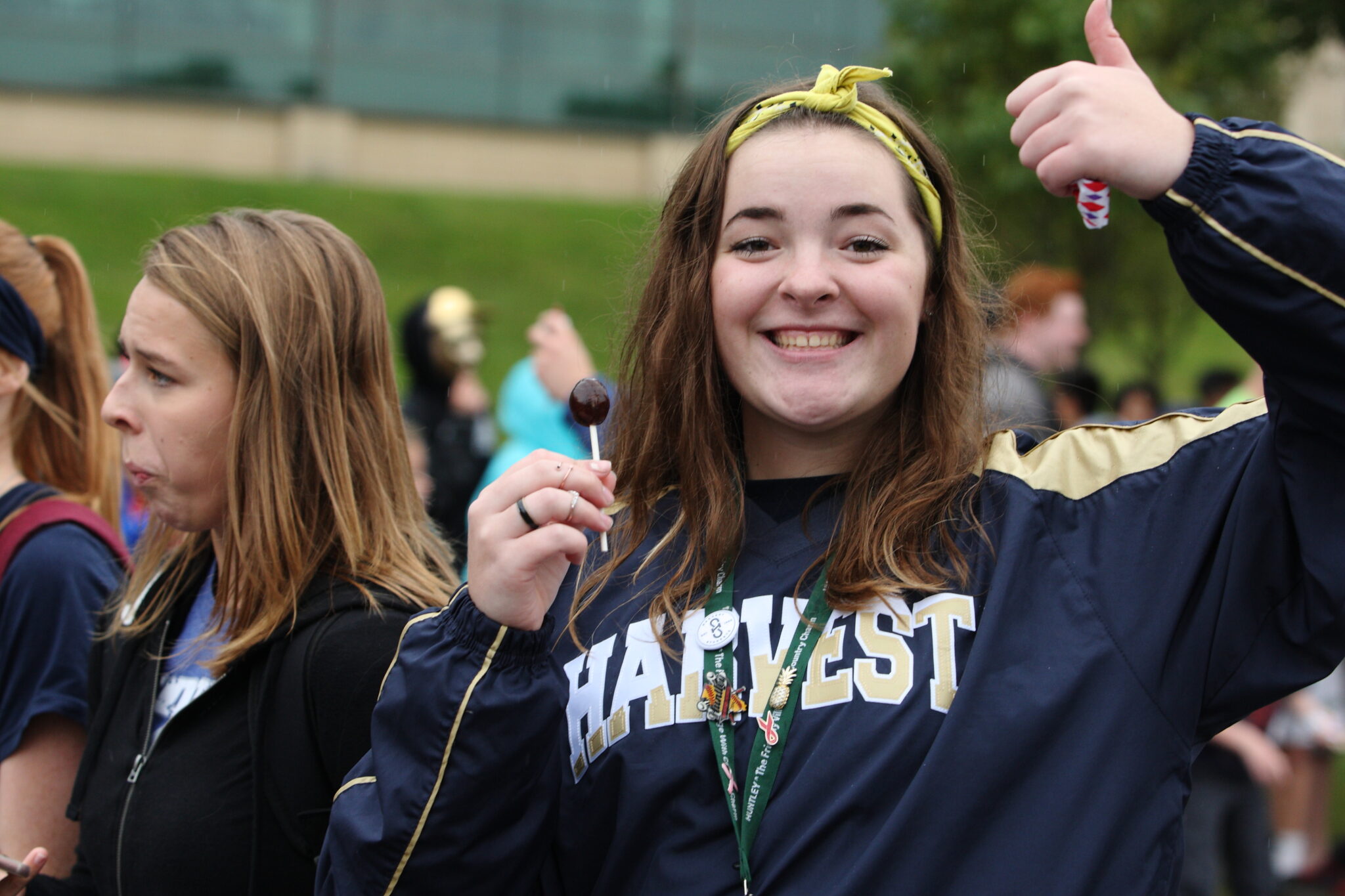 1-COLLEGE PREPARATORY DIPLOMA
2-DISTINGUISHED SCHOLAR
3-ARTIST ACADEMY SCHOLAR
4-ENGINEERING/ROBOTICS SCHOLAR
1-COLLEGE PREPARATORY DIPLOMA
Bible 8 semester credits
English 8 semester credits
Social Studies 6 semester credits (must include US History and Economics/Government)
Science 6 semester credits
Math 6 semester credits
Foreign Lang. 4 semester credits
Phys. Ed. 1 semester credit
Health 1 semester credit
Computer 2 semester credits
Electives 8 semester credits
Fine Arts 2 semester credits
TOTAL: 52 Semester Credits
2-DISTINGUISHED SCHOLAR
3-ARTIST ACADEMY SCHOLAR
4-ENGINEERING/ROBOTICS SCHOLAR