Our program exists to bring fame to the name of God by building a community of performers and crew to serve our patrons, sponsors and community, through excellence in theater arts.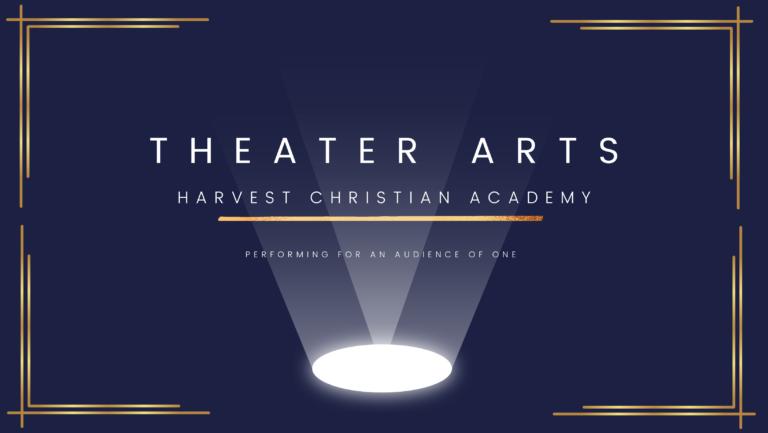 Patrons, participants and partners… find all the information you need about classes, shows, events, sponsorships, order forms, social media and much more.
Questions? 
Contact The Theater Arts Team
hcatheater@harvestchristianacademy.org
847-214-3500 x 3332 
Concessions, souvenirs and raffles will be available for purchase at all of our events.
Donations are welcome and appreciated. All proceeds go straight to the Theater Arts Department, to help us continue to offer amazing classes and theater opportunities for our students.
We are currently accepting interns! Alumni, College and Upper School students are welcome. Join our fun and exciting team! Contact Michelle Strissel today: mstrissel@harvestchristianacademy.org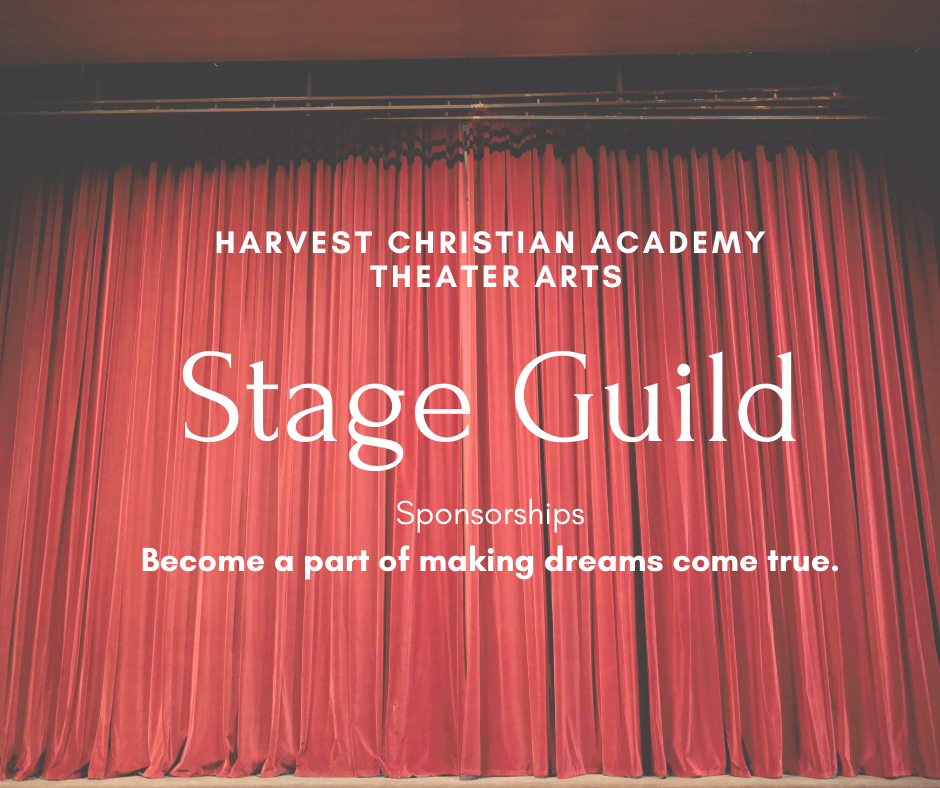 Stage Guild Membership
Harvest Christian Academy has established a bold goal to become the premier student performing arts center in the Elgin area. This includes long-term plans for a modern Performing Arts Center that will house a versatile stage for multiple productions, a state of the art infrastructure to deliver great performances, and a dedicated classroom to train and equip our aspiring young actors and actresses.
We welcome business and community members who have a love for theater and desire to support their local, aspiring actors. There is a level for all types of supporters.
Review the list of sponsorship levels to choose the best level for your contribution. Your financial support of the HCA Theater Department will have a compelling return on investment.