REVTRAK| TUTORIAL
Harvest Christian Academy provides a daily, nutritious hot-lunch program. The lunch price is $4.00 for all grades, which includes a carton of milk or water bottle. Grade 5-12 students may choose either the $4.00 meal or ala carte items priced between $1.00 and $4.00.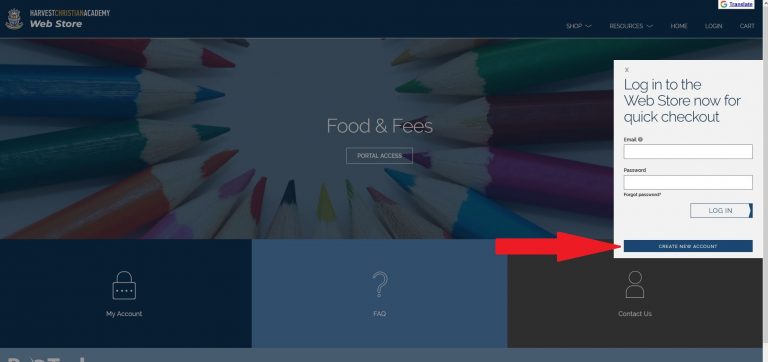 Step 1
Start by creating a new account using the REVTRAK link above. This is a different account from Infinite Campus.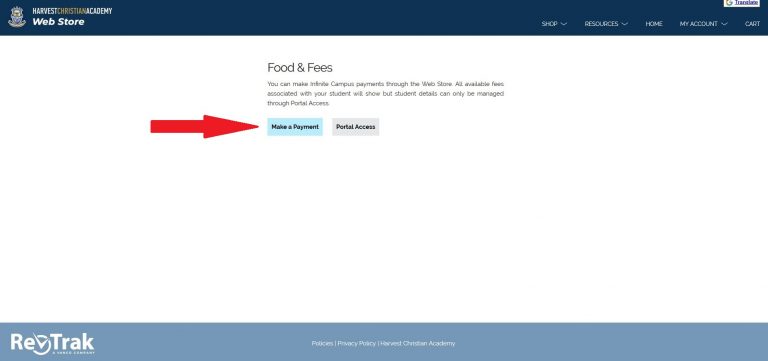 Step 2
Next select the blue "make a payment" link.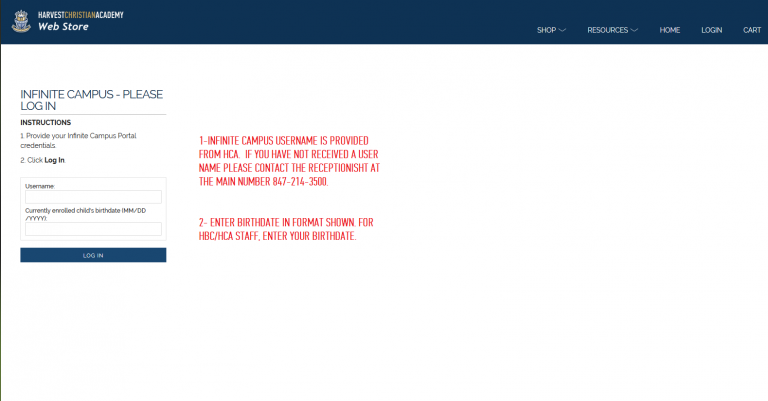 Step 3
Use your Infinite Campus username as well as your student's birthday in the format requested.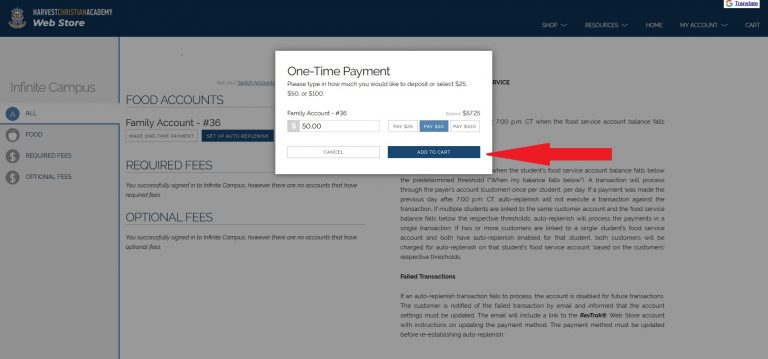 Step 4
Under the Food Account on the left you'll be able to open a window where you can deposit money on your lunch account or under Student Fees pay fees.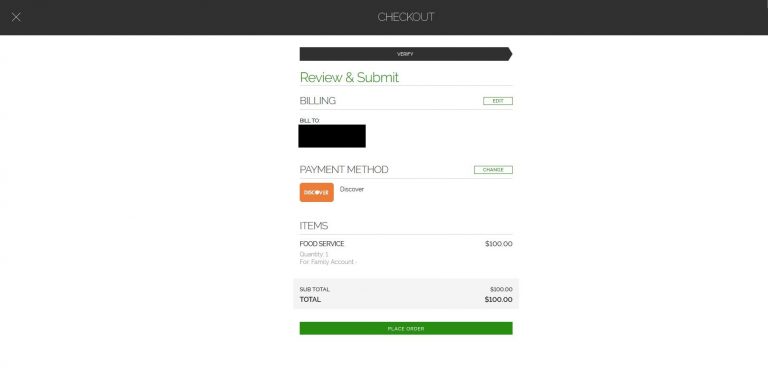 Step 5
Make the payment in your cart. If you desire, you can save a credit card to the file for easy replenishment of fees.