CAFETERIA PURCHASES
Harvest Christian Academy provides a daily, nutritious hot-lunch program. The lunch price is $4.00 for all grades, which includes a carton of milk or water bottle. Grade 5-12 students may choose either the $4.00 meal or ala carte items priced between $1.00 and $4.00.   
HOW DO STUDENTS PAY FOR LUNCH?
GRADES K-4, PRESCHOOL & PRE-K
When students arrive at school, they will inform their teacher if they will have hot lunch (from school) or cold lunch (from home).  We use this information to count for how much lunch to make in the cafeteria.  Beyond this, thankfully, parents don't need to do any other prep with your students for where to go or what to do.  Our excellent cafeteria staff takes care of purchases for all these students who need a hot lunch.
GRADES 5-12
For grades 5-12 you will use a  4 digit PIN to check out in the cafeteria.  All items will be ala carte for middle and high school.  Watch for purchases on your CAMPUS PARENT app under Food Service in the navigation bar.
WHERE DOES MY STUDENT FIND THEIR LUNCH PIN? 
In your CAMPUS STUDENT  app you can see your lunch PIN.  Open your app to the screen as shown on this page.
HOW DO WE ADD MONEY TO THE FOOD SERVICE ACCOUNT?
Use this information if you desire to add money and also see how to set up a re-occurring payment on your family lunch account.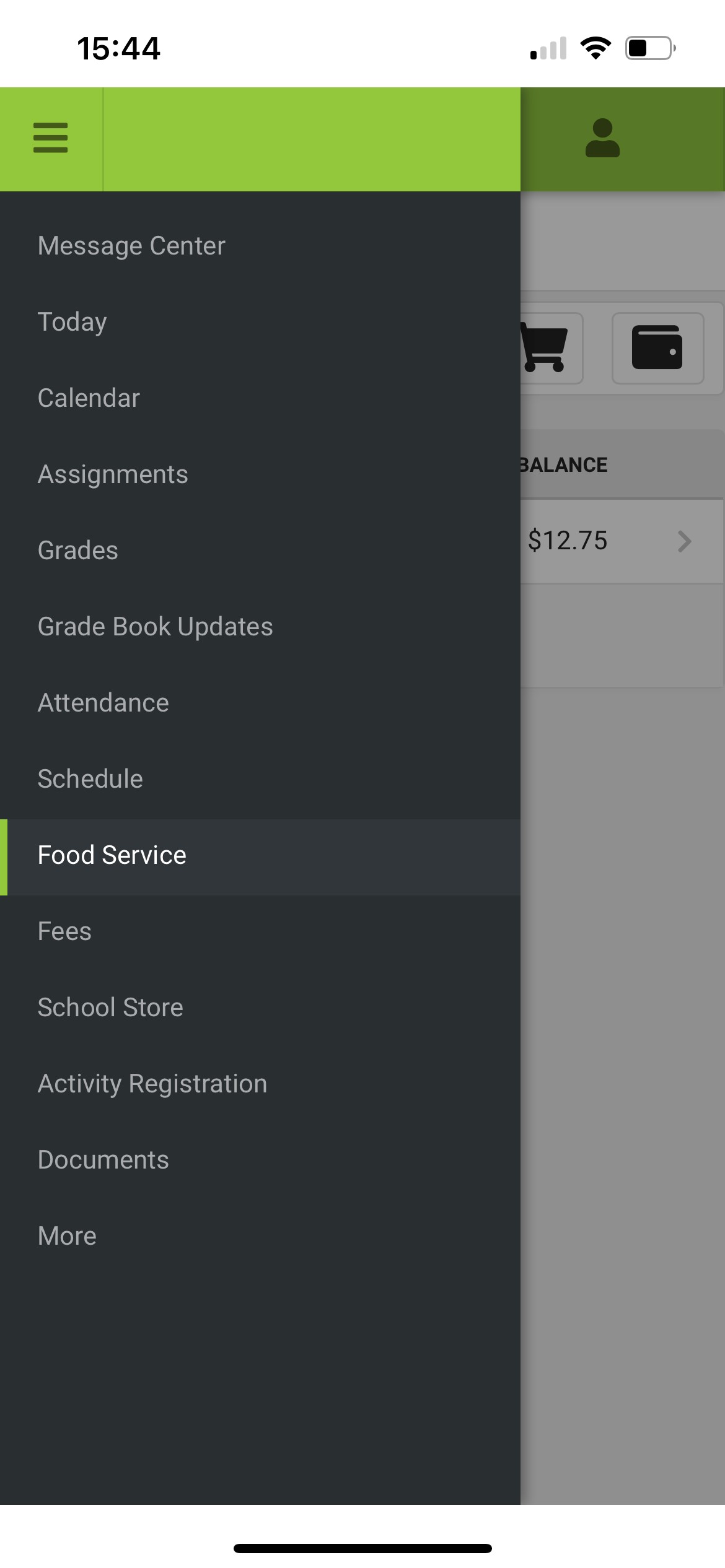 Step 1
Start by opening your Campus Parent app and finding Food Service in the navigation bar.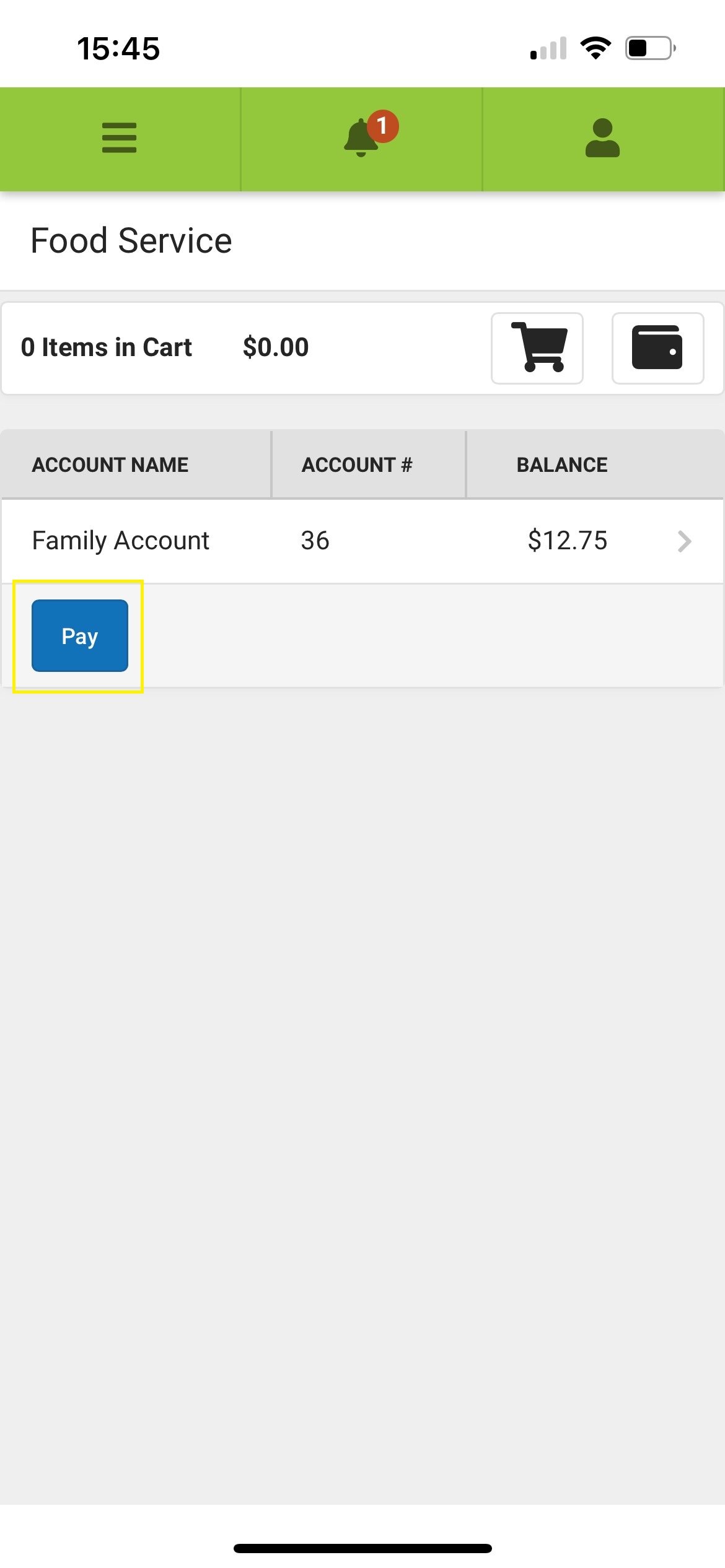 Step 2
Select Pay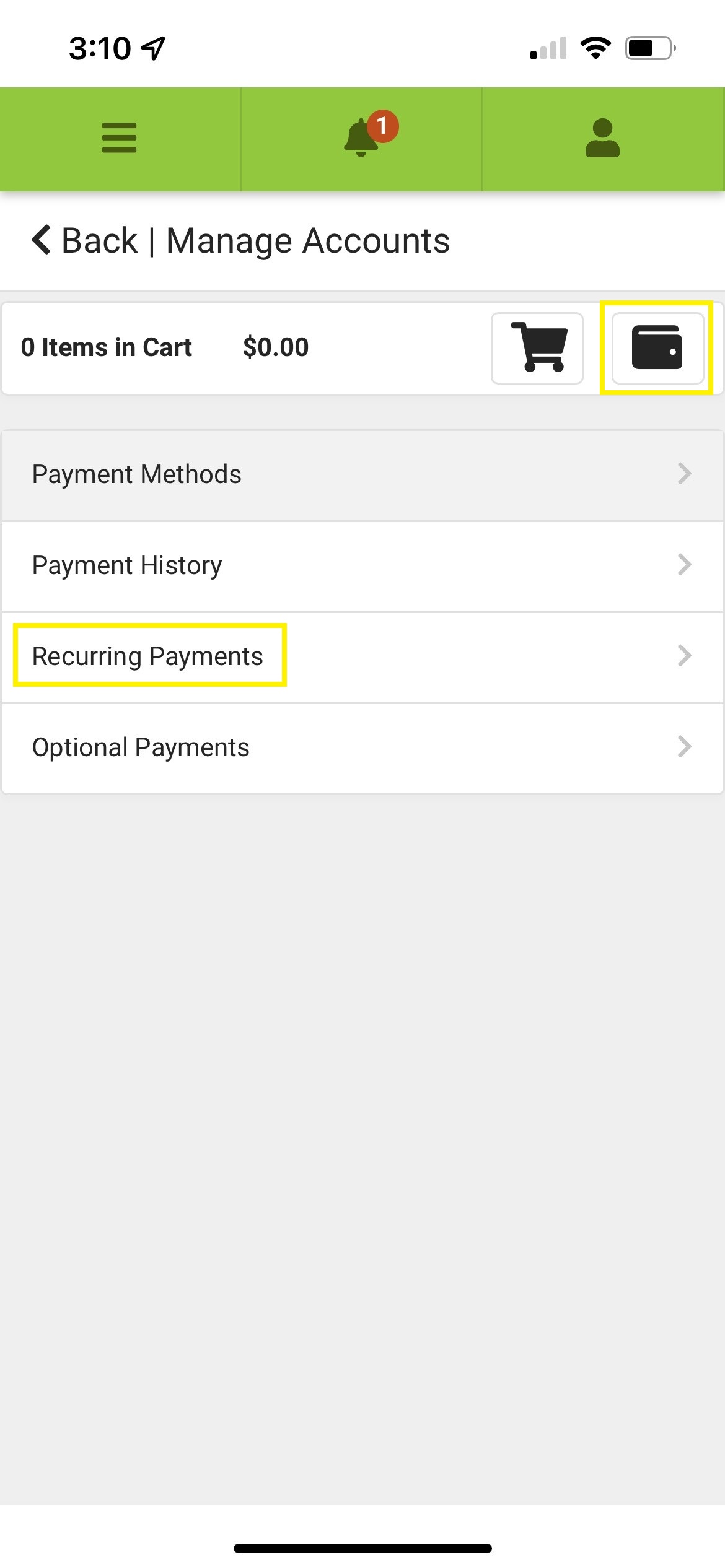 Step 3
Select the wallet to see the reoccurring payment option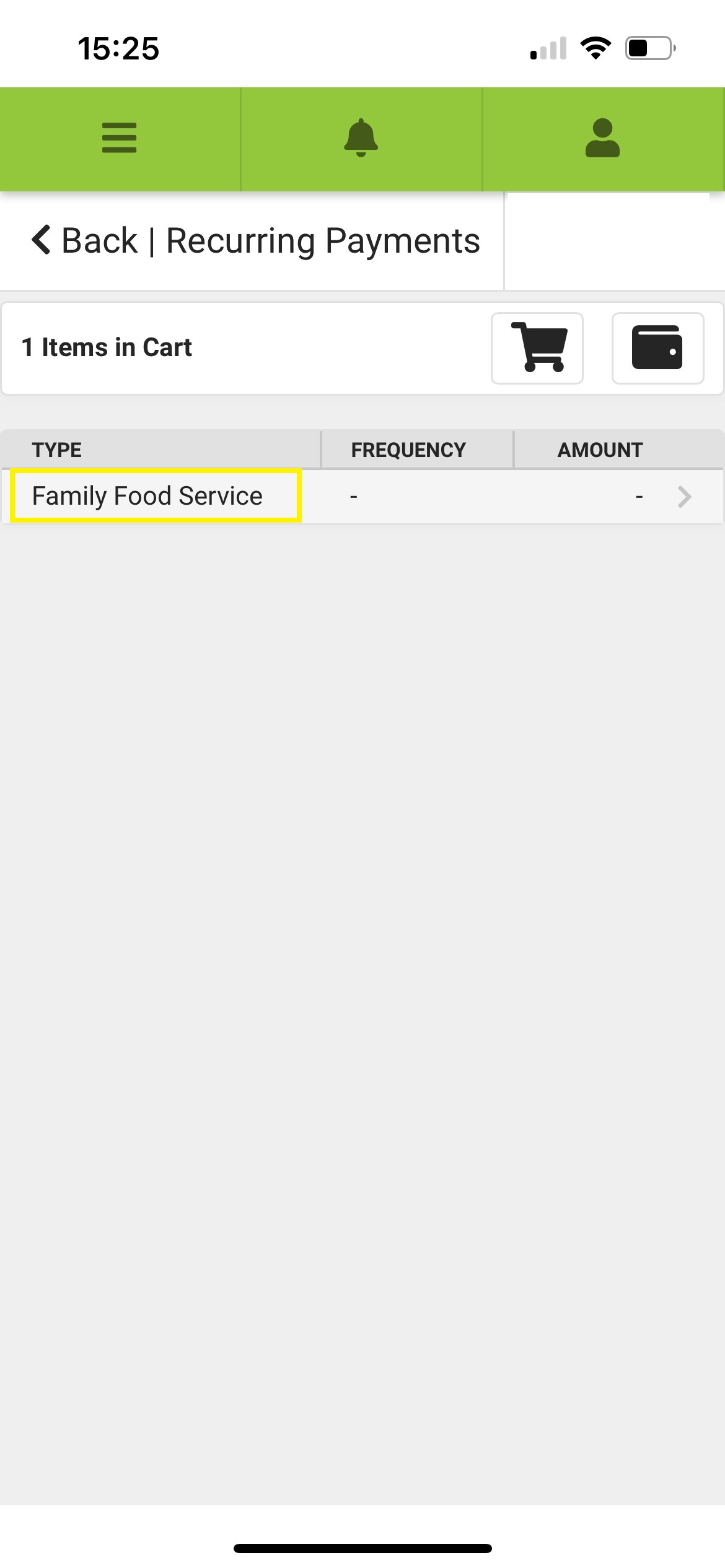 Step 4
Next select the arrow on the Family Food Service line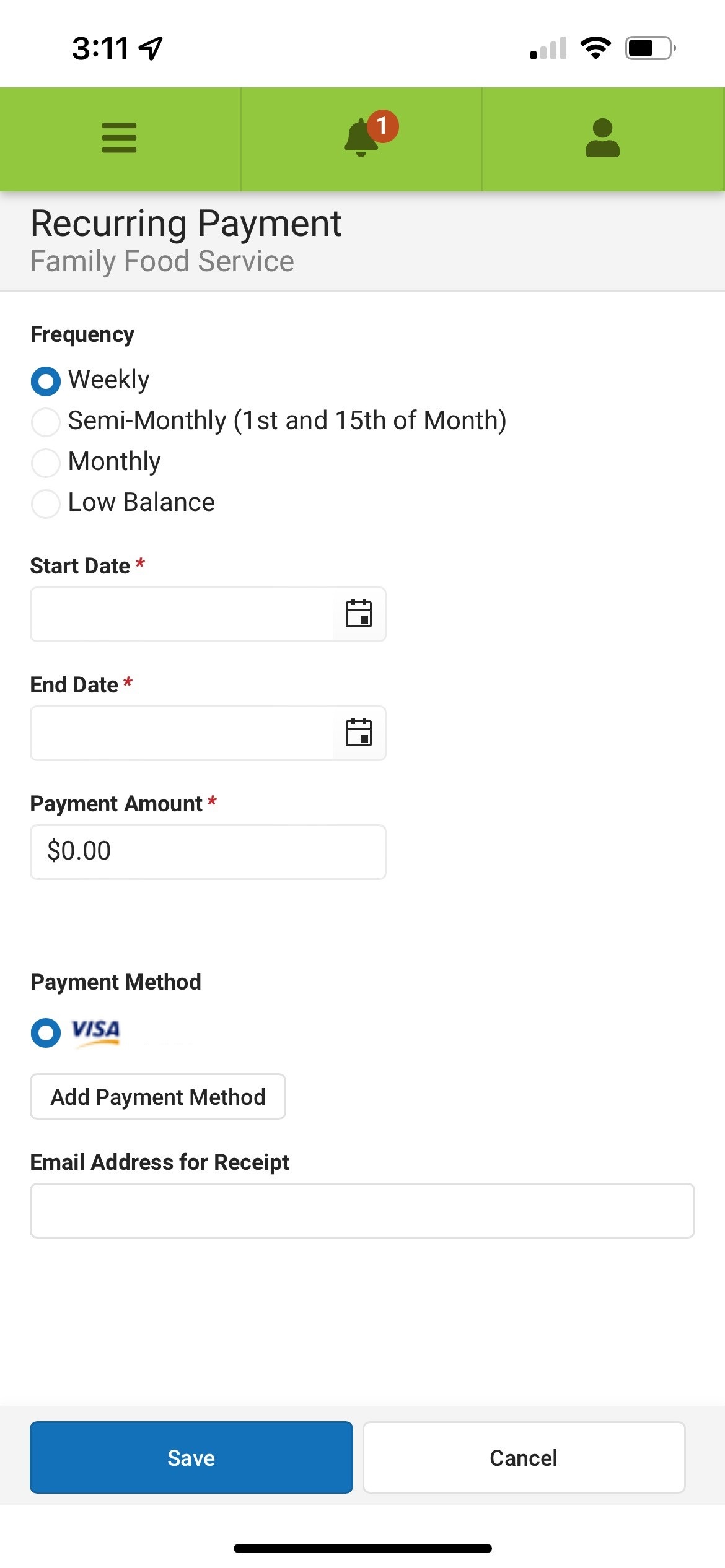 Step 5
Choose among the options show to replenish your Family Lunch Account