Do you love HCA? Become a STUDENT AMBASSADOR!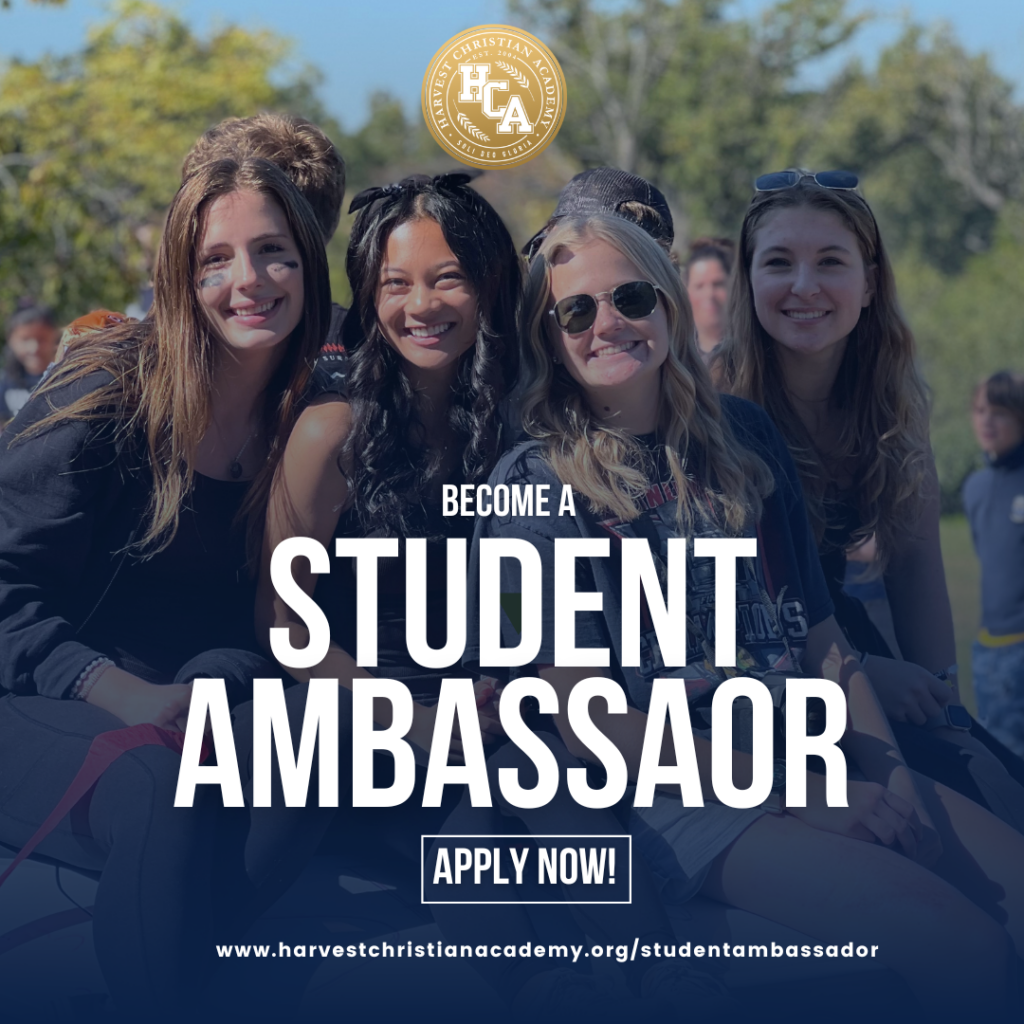 HCA Admissions is looking to have upper school students to join our team for the 2023-2024 school year as student ambassadors! The goal for our ambassadors is to to engage with prospective HCA families and grow your leadership skills. You will have the opportunity to share the vision of HCA and speak to your own experience as a student. 
Duties/Responsibilities include:
Attend training led by HCA Admissions
Memorize history of HCA
Ability to articulate personal HCA story/experience 
Attend following events as needed:

Back-to-school/Meet the teacher
Open houses
"HCA for a Day" shadow days
Level Up (8th grade)
Career Fair
Gala 
The admissions/advancement department will accept applications from April 10th-28th. Student interviews will be held during the week of May 8th.