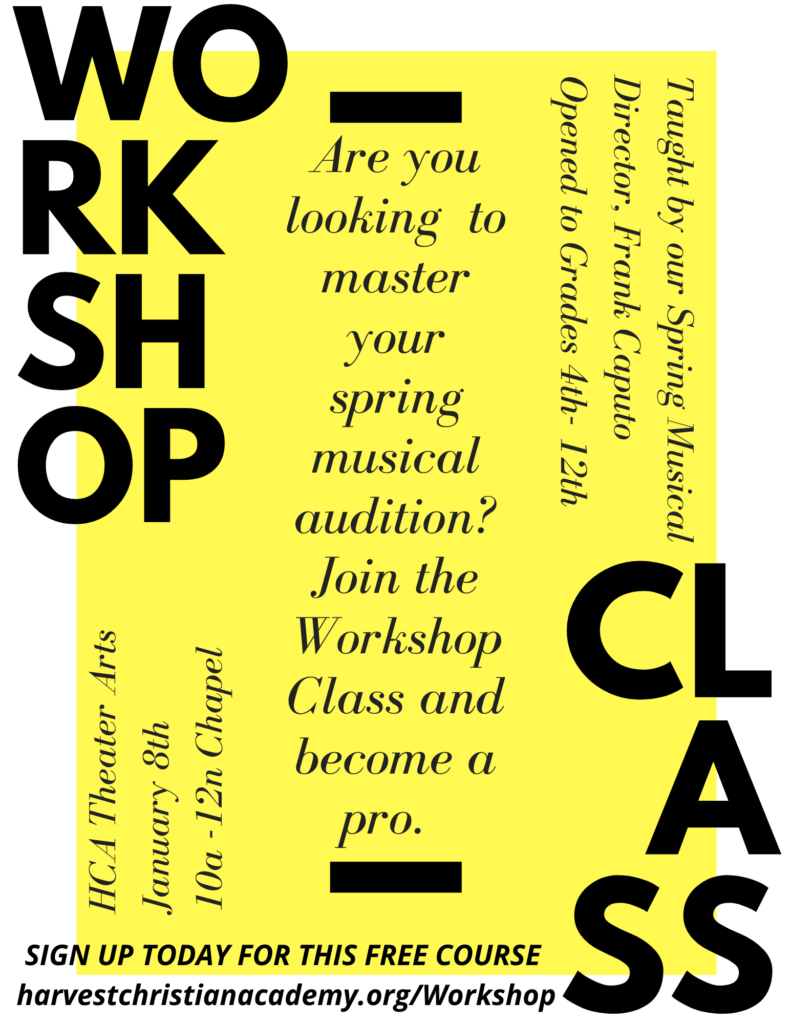 Theater Workshop is a one time 2 hour crash course which explores the elements of auditioning for a play. This course will help students feel more confident and comfortable while auditioning for the upcoming spring musical. Frank Caputo, our spring musical Director, will introduce you to the world of theater and prepare you for the audition. The workshop class will go over some of the following:
How to choose audition material
Get an idea of what Director's think
Receive suggestions on what to wear
Tips to prepare for callbacks
How to ace your initial auditions
Go over some exercises to help students improve skills
and much more.
SIGN UP TODAY!
Don't miss the free opportunity to become a pro at auditions!