WELCOME TO YOUR
FIRST YEAR
AT HCA!
We are SO glad that your family has joined our LION pride and now can proudly say with us, "WE ARE LIONS!" This page is dedicated to you. It is meant to inform you in one location of the things that you will need to know.

Please read through our Student Handbook so that you may be familiar with all policies pertaining to your student while enrolled at HCA. Current editions are kept at /hcaessentials

Take a moment to subscribe all email addresses for the weekly news.  In the Saturday email, you will receive updates on school events and more.  In addition, the superintendent will communicate with families through this format.
Visit the app store and search for Harvest Christian Academy and download! You will use this app for high-level school communication, you can customize the news your subscribe to (athletics, theater, aftercare…etc), classroom chats, teacher communication and more!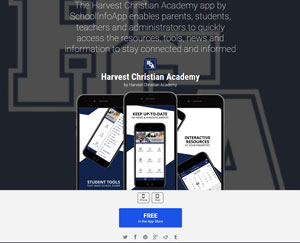 LEARN MORE ABOUT
DRESS CODE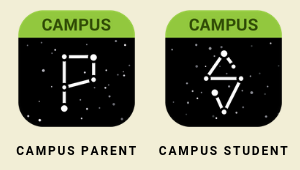 Infinite Campus is our school database. This link will give you some tutorial videos, it will have the login link and also give you directions on how to download the mobile app which is super helpful for parents of students grade 5-12. Infinite Campus keeps grades, attendance, lunch money. Students in grade 5 and up will be assigned a login too. They will have different access than a parent but then are able to keep track of grades for themselves.
All IC usernames are initially given during your Onboarding Meeting with Admissions prior to school starting.  During the school year our reception desk can help with resetting passwords if needed.
Every HCA family is required to have a current parking garage sticker displayed on your vehicle.  Stickers are distributed on Meet the Teacher day at the beginning of the school year or at your OnBoarding appointment with Admissions before you start school.
You may also stop by the HCA Reception desk to pick them up!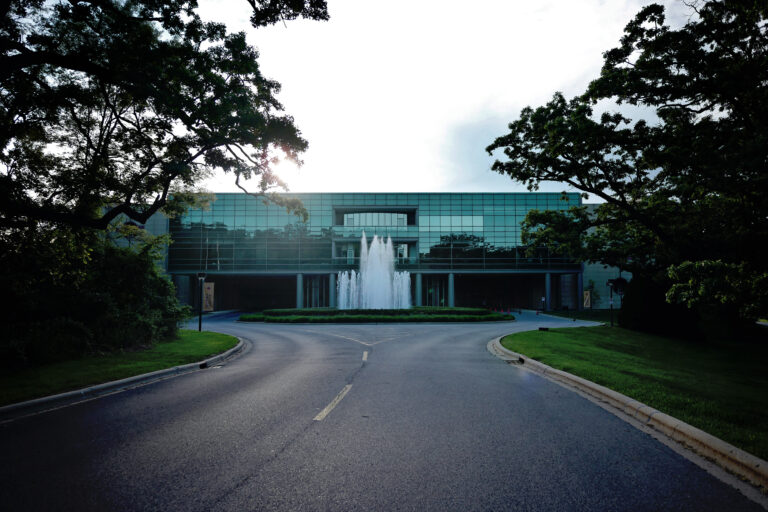 We use Infinite Campus for our lunch payments. Admissions will help you set this up at your onboarding appointment. You can find detailed information here.
Also, monthly lunch menus are kept on the HCA APP or in this web at  HCA Essentials.
Do you want to get involved? This is always the best place to meet other parents. We are blessed to have our Parent Task Force (PTF) here at HCA. 
PTF meets every month to talk about upcoming events and tasks that are needed around HCA. 
Email our team at harvestptf@gmail.com to see how you can get involved this next school year!
Every year we collect BoxTops. So you can start even now clipping and saving them. The due dates for submitting BoxTops are in October and February and are communicated through our PTF.
Check out these ways to
CONNECT
at HCA!
SCHOOL LEVEL
ASSIMILATION
NOTES
LOWER SCHOOL (GRADES K-4)
CARPOOL NETWORK
While we can't give out names and numbers, we can provide a place for our families to connect. Visit this FB group to connect with other families who want to carpool.
CHROMEBOOKS
This is listed on the GR 4 supply list!  Purchase on your own as it will be needed in Middle and Upper School.
DRESS CODE
You may view our GR K-4 dress code here.
ESV BIBLE
The ESV Bible is part of the school supply list. You are welcome to order online where you can find it least expensive. For your convenience, here are links to purchase online: Grade K-2 ESV Bible,  Grade 3-4 ESV Bible with concordance.
LUNCHROOM MICROWAVES
You may notice there are microwaves in the lunchroom. They are designated for use by middle and high school students only. Please don't plan for your lower school student to reheat a lunch from home.
WATER BOTTLES AND SNACKS
We encourage you to send a re-useable water bottle daily to school with your student. In addition, each class from K-4 will have a designated snack time for something healthy brought from home.
MIDDLE SCHOOL (GRADES 5-8) & UPPER SCHOOL (GRADES 9-12)
BELL SCHEDULE
Every year we post the bell schedule on the HCA app or under the /HCAEssentials page. That way you can see the period times for middle school and upper school.  
BLUE/GOLD ELECTIVE CALENDAR 
Every month there is a new elective calendar for middle school students.  You can find this on the HCA app or under the /HCAEssentials page.
CLUBS
Visit our Student Life page for more information.
DRESS CODE
Please view our dress codes below. 
ELECTIVE OPTIONS
In Middle School,  students are able to choose some elective options.  You can read course descriptions here.  As a new student, if you haven't completed this form, please do so here!
ESV BIBLE
We use the ESV translation in our bible classes.  Your student will need a bible each day for class.  If you'd like to purchase one that you would keep at school, you may have a softcover as found here. Most students have a different bible at home that they bring to church or youth ministry each week.
PHYSICAL EDUCATION
Grades 5-8:  Please purchase your student's PE uniform here.  Please label your student's PE uniform. 
Grades 9-12 : High school is NOT required to wear a PE uniform. Workout shorts and t-shirts may be worn for PE courses.  Please consult the guidelines in the Student Handbook.
SUPPLY LIST
Supply lists are posted. Please note that the most expensive items on our middle school supply lists are a TI-84 Graphing Calculator and a Chromebook. Try to find one used or look for sales during the summer. If your start date for school is after the school year has started, please communicate with the teachers about what might be required material to have for school supplies at that time of the year.